The 2022 Olympics are now less than a month away. So while we await the anticipated release of each nation's olympic rosters, we continue our series of 2022 Olympic hockey jersey redesigns. This week, we are featuring two more teams: Team Germany, and Team Switzerland.
So far we've redesigned, Team Canada, USA, The ROC, Latvia, Japan, and China.
We have home and away concepts for Germany and Switzerland next. You can click on every image to see the full size. Complete details on the design are shared below!
Team Germany
As you'll see with both teams this week, some nations just have looks so classic you don't want to mess with them too much. Germany falls into that category.
But like with all the other jerseys we've done so far, we wanted to pay tribute to past Olympic success, and no Team Germany has been as successful as the team that won silver in Pyeongchang in the 2018 Olympics.
So in order to to pay tribute to both the more classic style and the very ultra modern jerseys they nearly had their own miracle on ice in. We made the sleeves of the home jersey merge with the shoulders. For the away jersey we went with a bit simpler of an approach that we feel still complements the main jersey.
Team Switzerland
The Swiss were another tough team to mess with. Many of their jerseys in the past have chosen to put the Swiss cross in the corner of the chest or have kept it inside of a shield as seen below but we instead opted to go bold and both free it and center it on the jersey.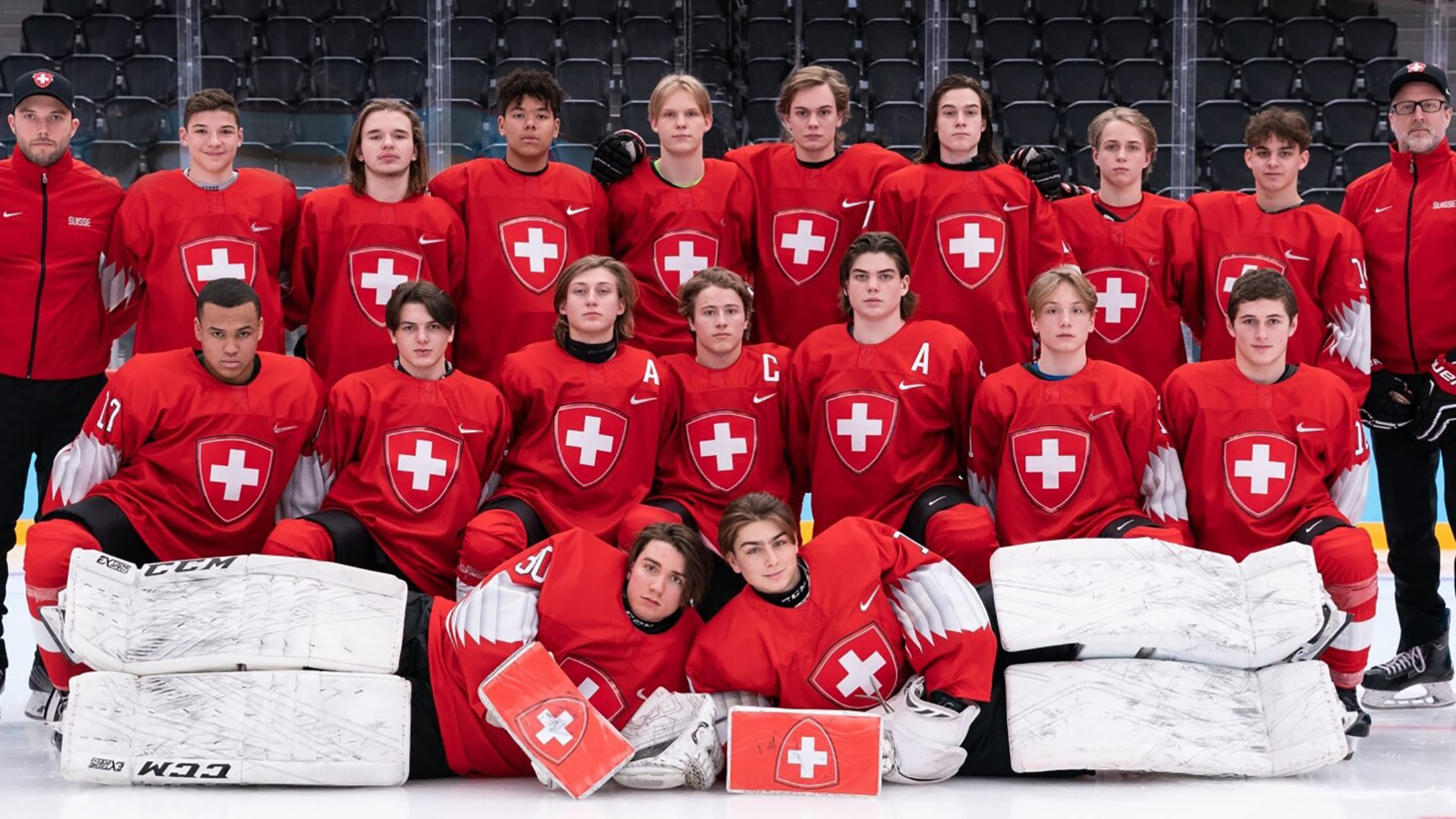 The Swiss have also never stuck to one striping pattern on their jerseys, usually just putting text on the sleeves. So we came up with a style of striping that better complemented the focal point of the cross in the centre of the jersey.
More jersey concepts to come
Throughout the next few weeks we will be sharing jersey designs for every other 2022 Olympic qualifying hockey team. Stay tuned for what's next.
Previous redesigns: